Docking status and mooring line tension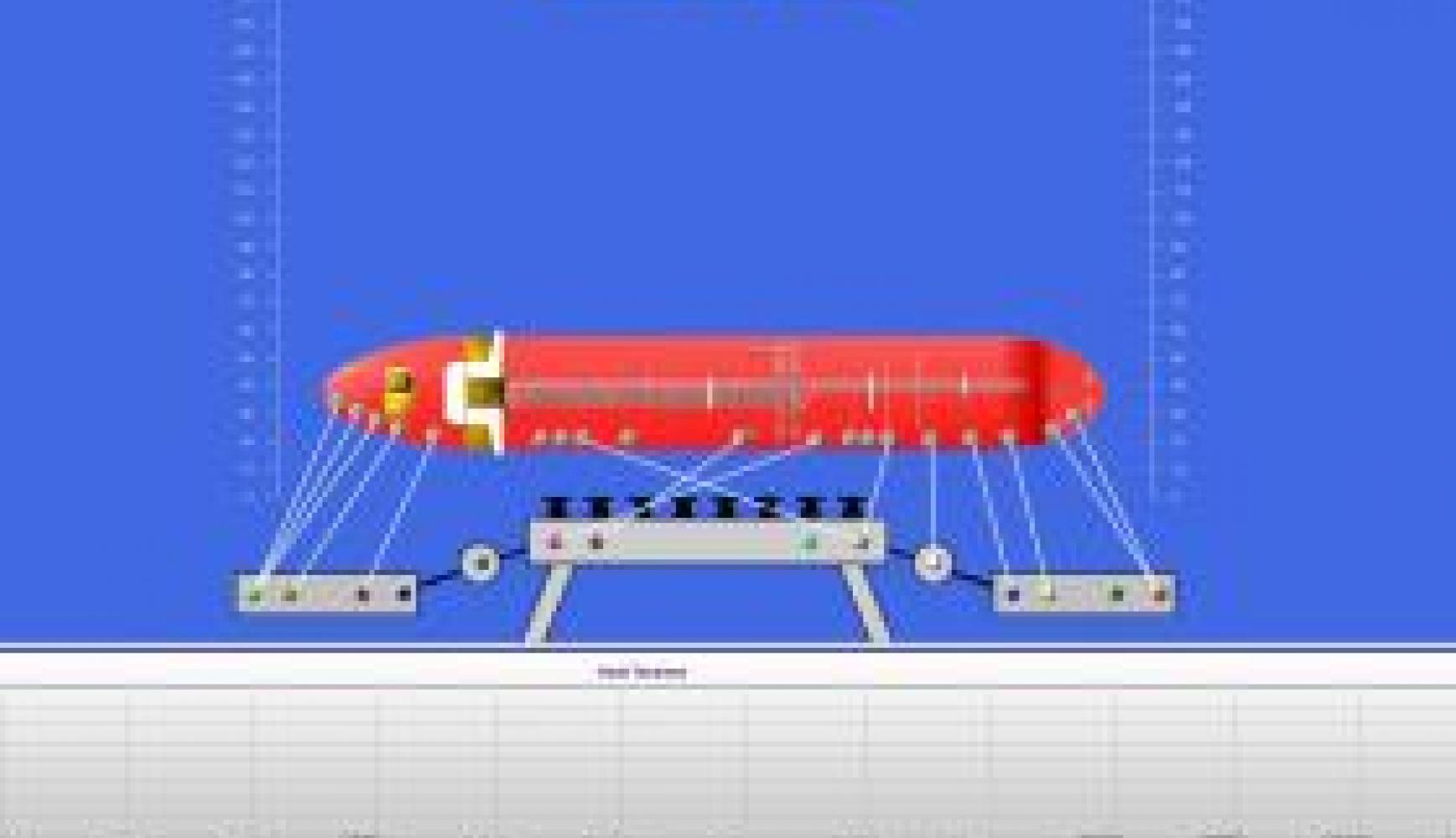 The advanced MarQuip® Mooring and Vessel Approach software developed by Rugged Controls provides accurate, real-time monitoring of docking status and mooring line tension for improved terminal safety and efficiency. A variety of modules can be added to meet the demands of the marine terminal's monitoring requirements.
The core MarQuip® Mooring System integrates with quick release hooks installed along the edge of the dock/pier. The program provides maximum flexibility in line monitoring - including high/low tension alarm settings and alarm actions, a recallable database of vessel mooring configurations, mooring line types and breaking strengths, as well as automated data logging and trend analysis.
Software
This exclusive mooring software features a GUI "self-design", thus removing the costly requirement of custom programming for each mooring site. Pier geometries, vessel layout, release hook locations, and hook calibration can all be set-up at the main screen without the need for an onsite programmer. Vessel names and details can also be created and stored in a database for recall the next time the vessel is berthed.
Vessel Approach
The MarQuip® Vessel Approach Module incorporates a number of welcome features that enable safe berthing in a variety of conditions. At the heart of the Vessel Approach Module are two lasers mounted at the berthing area that measure the range, velocity, and angle of an approaching vessel. These eye-safe (Class 1) lasers use special "optical time of flight" processing to send a high penetration signal suitable for marine conditions.
Optional Modules
In addition to the mooring line tension and vessel approach packages, an Oceanographic Monitoring Module is an available option. The velocity and direction of the local currents can be measured and monitored using a horizontal acoustic doppler current profiler (ADCP). Also available is a Metrology Module that includes an ultrasonic wind speed and direction sensor designed for hazardous areas and offshore environments. Very low startup speed and no moving parts provide benefits not attainable in standard three cup anemometers. Finally, the Telemetry Module option provides wireless communication to remote pagers throughout the terminal facility, while an internet access module allows for remote viewing of docking activity through a secure internet gateway.
Increase Docking and Terminal Safety & Efficiency
MarQuip® Vessel Approach Module Enables Safer Berthing
GUI "Self Design" Removes Costly Requirement of Custom Programming for Each Mooring Site
Oceanographic Monitoring Module Allows You to Monitor Currents
Meteorologic Module Allows for Monitoring Wind Speed and Direction