Bolt Torque Monitoring and Automation System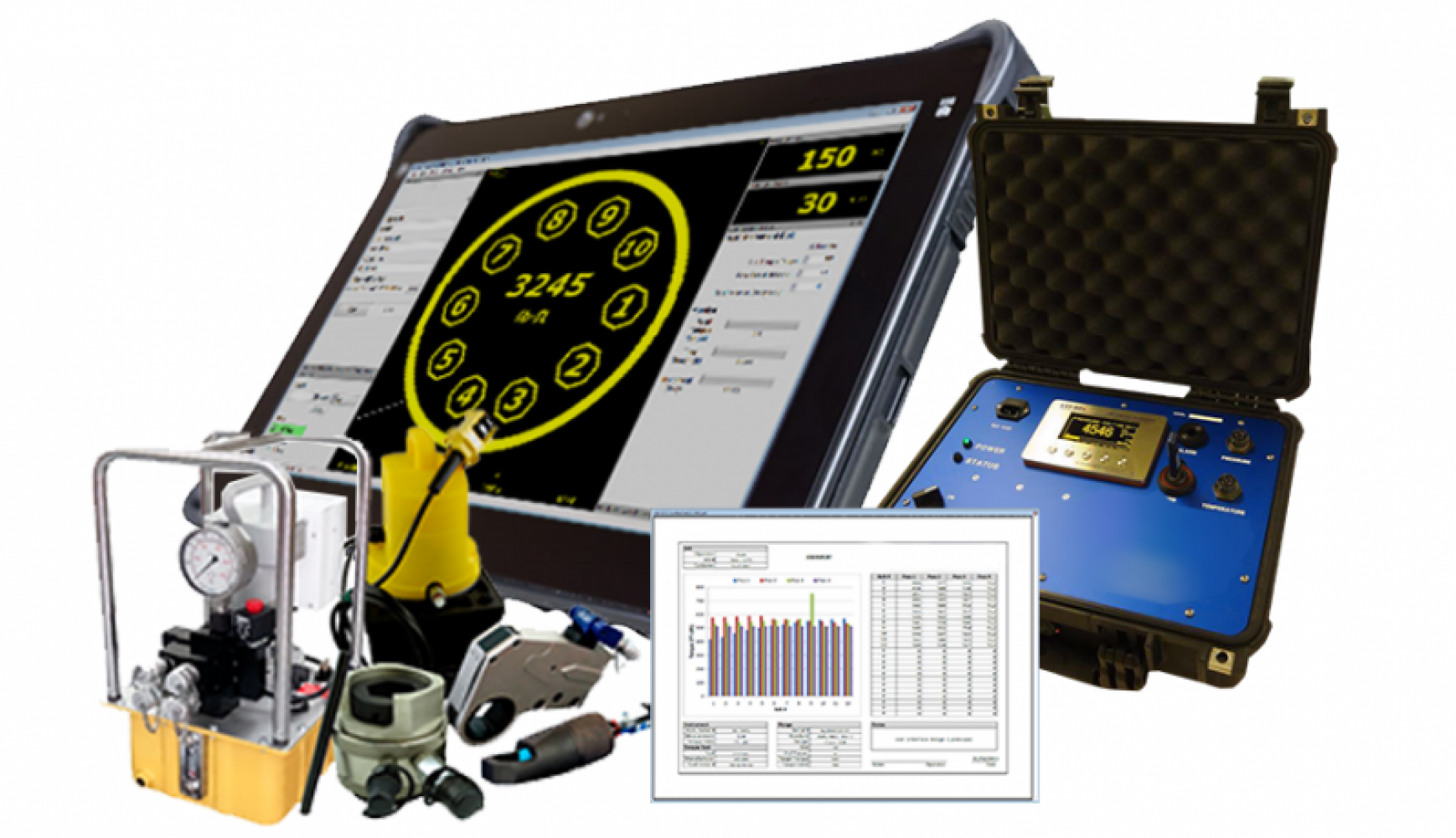 TorqueDAC saves time and labor while ensuring greater torqueing accuracy. This single tool allows you to easily and accurately torque using all manufacturers hydraulic bolting equipment.
The flange indicator provides a step by step process guide, showing selected bolt, peak torque, flange design, bolting sequence, number of passes and status. Reports are easily created for each flange or job for process traceability, liability and integrity.
Faster, More Accurate and Easier to Use
.25% Sensor Accuracy
Compatible with all manufacturer's hydraulic bolting equipment
Easily generated comprehensive reports
Step-by-step guide
Accurately converts bolting HPU PSI to torque measurement
Visual and audible indicators
Controller interface provides numeric, bar graph, and  easy to follow indicators
Easily swap bolting tool heads via software menus
Visual and audible set points indicate under/optimal/and over torque status
Auto Bolter feature will automatically realease tool pressure when optimal torque is achieved
Set point alarms are configurable for bolt torque, or automatic per ASME/API specification
Optional wireless interface, and angle/turns measurement
Software/Hardware works with 3rd party sensors
Hardware

Wireless Tablet with TorqueDAC software

LCI-80x Automation Pack

 
Software 

Standard TorqueDAC Interface

Numeric Indicator

 
 

Torque Tool Configuration

Flange Configuration

Auto-Bolter Configuration

 
 
Report 

Brandable PDF Reports can be saved locally, pushed to the web, or emailed directly to the customer