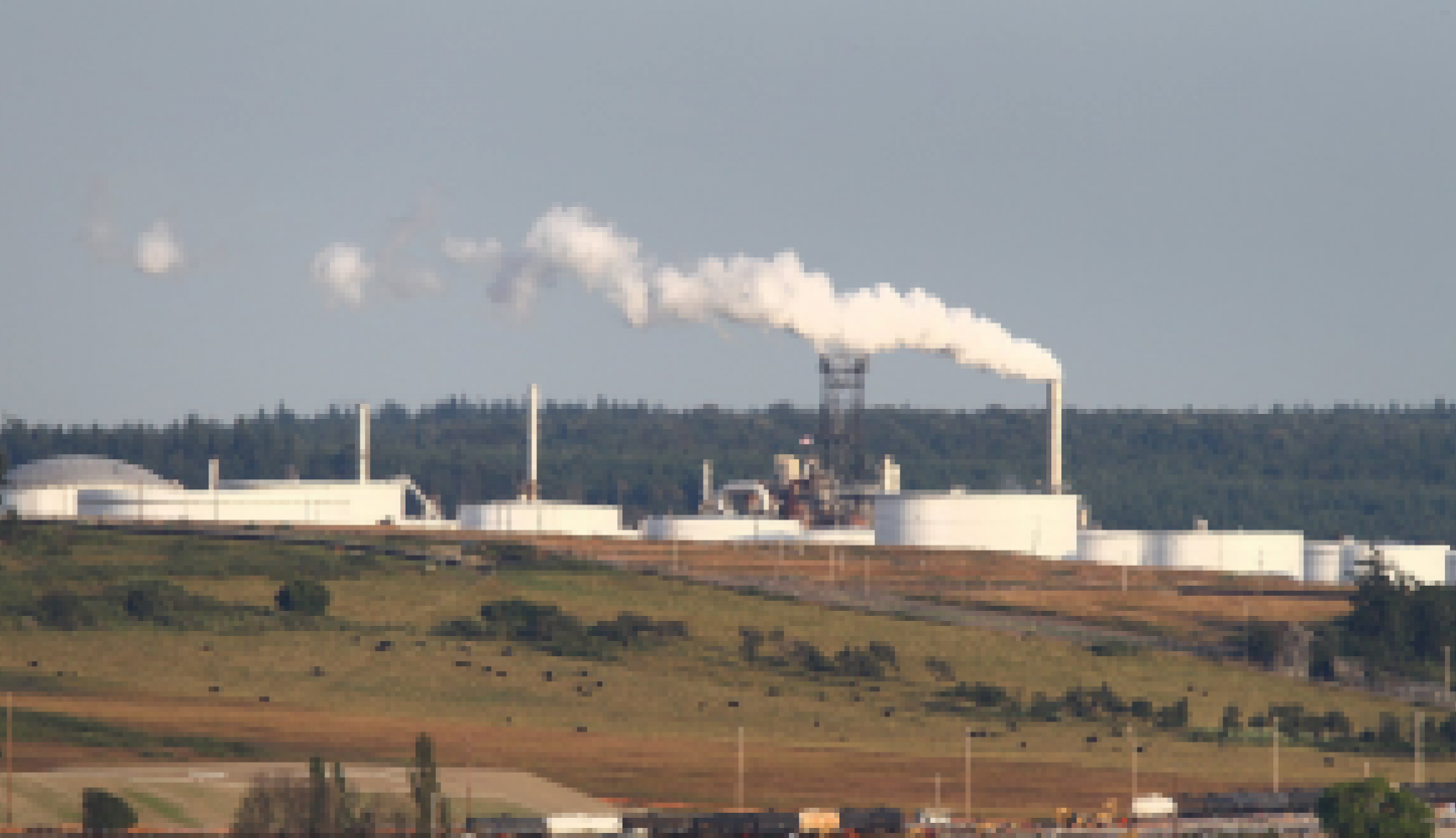 When the Shell Anacortes decoking operations team decided to move their control shack from the top of the decoking drums to the ground, a safe distance away from the stack, they needed additional sensors for determining cutting head height and weight (line tension).
Shell opted to use Rugged Controls  RL-1013KR-IS (intrinsically safe) running line tensiometer which provides sensors for both depth measurement and cutting head weight.  The operator will lower the cutting head into the coke until the weight (tension) reading shows that the head is resting on the material.  Then the operator will begin cutting with high pressure water jets aimed directly down, first cutting a hole down through the middle of the coke.  Once at the bottom of the drum, the operator will rotate the jets horizontally to cut out the bottom of the coke stack.  Now the coke has somewhere to fall when the operator goes back to the top of the stack to begin cutting.
The line tension reading also comes into play if the coke were to cave in on the cutting head creating too much weight for the winch and cutting head connectors.  This condition has the potential to shut down the coking operation for days or weeks.
Rugged Controls hopes to bring our sensors, displays, software, and running line tensiometers to many more decoking operations through the world.