Are your nets set up right?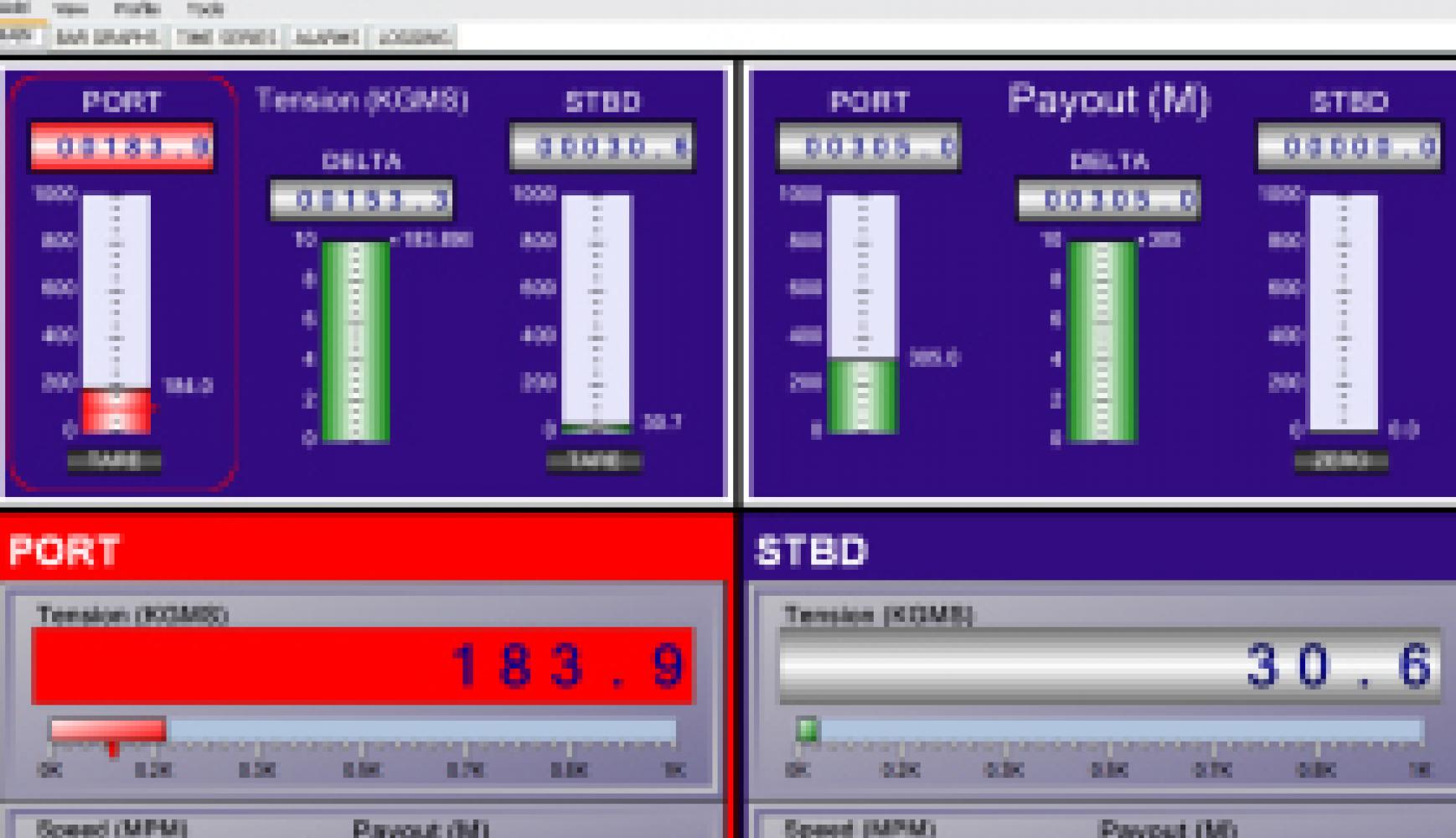 Pelagic trawling nets are typical deployed using two warps located on the port and starboard sides of the vessel.  These warps are connected to the nets and supported hydrodynamically by the trawl doors. As the trawl doors fly through the water, the nets are forced open.  Weight and floats located on the bottom and top of the nets also allow the nets to open. The shape of the opening of the net is paramount to the success of the trawl.
Monitoring the payout of each warp, especially the difference between the two warps, allows operators the ability to optimize the opening of the trawl net. As the boat turns, adjustments to the winches are required to maintain proper net orientation, and tension monitoring helps minimize equipment wear and prevent snapping warps.  
TrawlDAC provides operators a view of all three line parameters but also includes a display of a difference in payout between each warp.   High and low tension speed and payout alarms are also available, and  all warp line parameter data is logged to CSV data files. 
Tension, Speed and Payout for Warps
Starboard and Port Warps
High/Low Alarms 
Display of Payout and Tension Difference between Warps
Data Logging