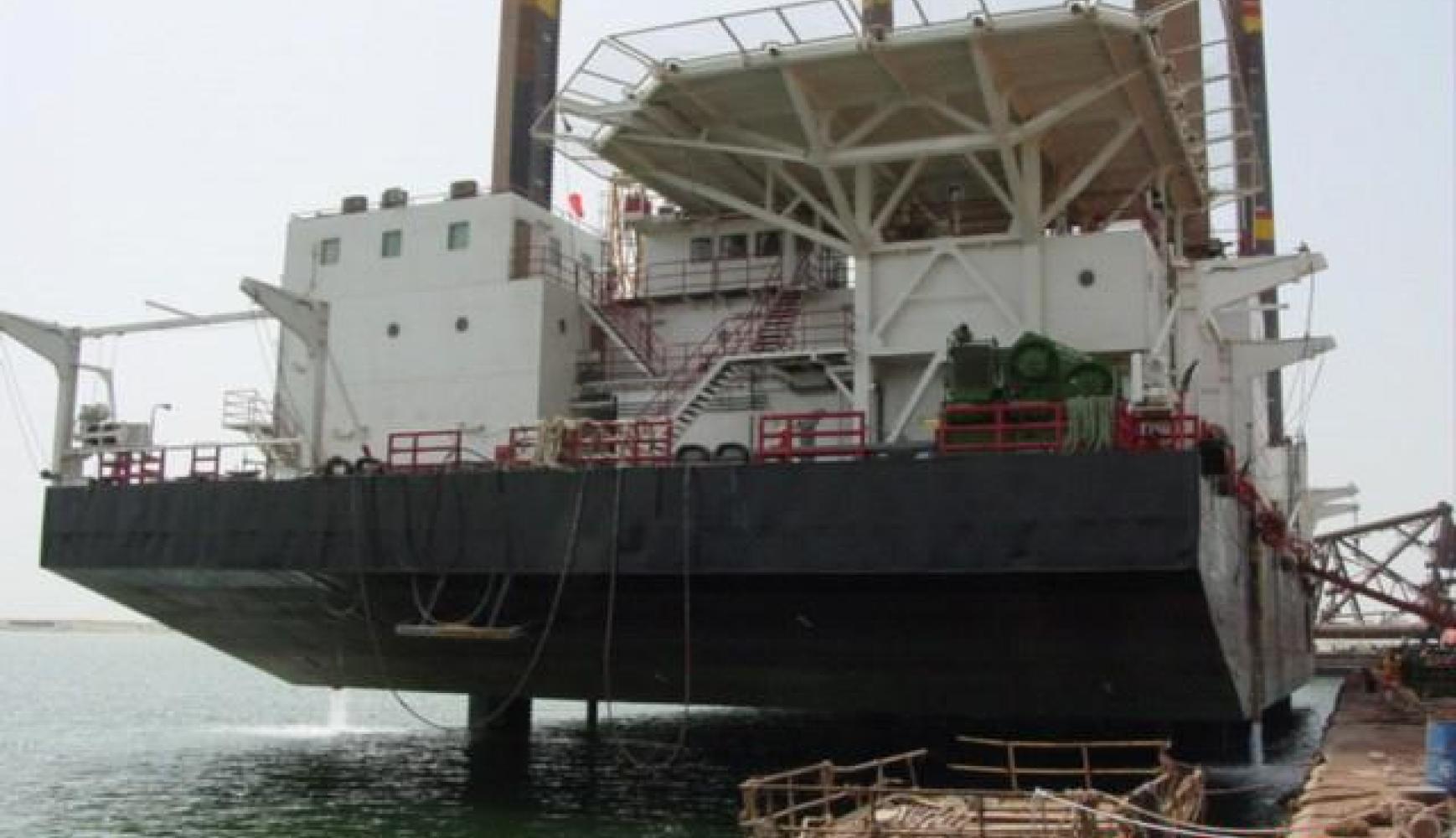 Rugged Controls installed an 8-point tension, speed, and payout monitoring system for the National Petroleum Construction Company (NPCC) in Abu Dhabi, U.A.E. Designed for NPCC's SEP-350 (Self Elevating Platform) vessel.  This installation included LCI's RL-20 running line tensiometer (line rider) and LCI-90 "Dual Winch" display system.
NPCC's new mooring instrumentation consists of eight running line tensiometers optimized for 1.5″ wire rope and equipped with dual proximity sensors and a 175 Kip load pin in a removable center sheave. Two tensiometers were installed at each double-drum winch location (four total) and each pair of RLT's feed one "Dual Winch" LCI-90 display that is in-turn linked to a PC computer running Rugged Controls WinchDAC data-logging software in the control room.
Founded in 1973, NPCC was initially established as a facility for fabrication of the steel structures required by the oil & gas production industry. In 1992, NPCC expanded its capabilities to include onshore & offshore facilities, loading terminals, storage tanks, pressure vessels and pipelines. Today, NPCC is a fully integrated onshore and offshore EPC contractor, providing a wide range of surveying, engineering, and construction services. NPCC's marine fleet consists of 13 construction barges.