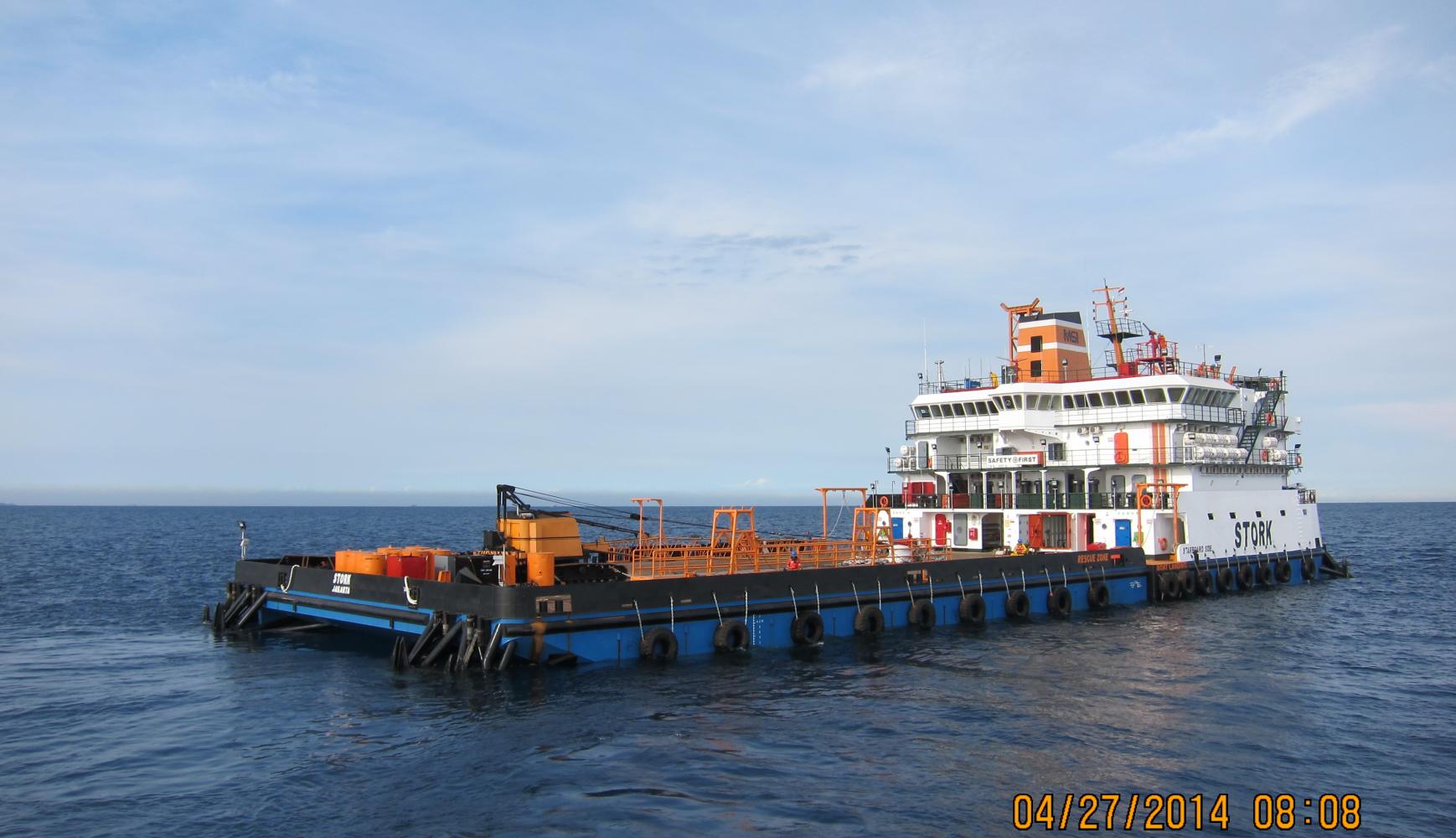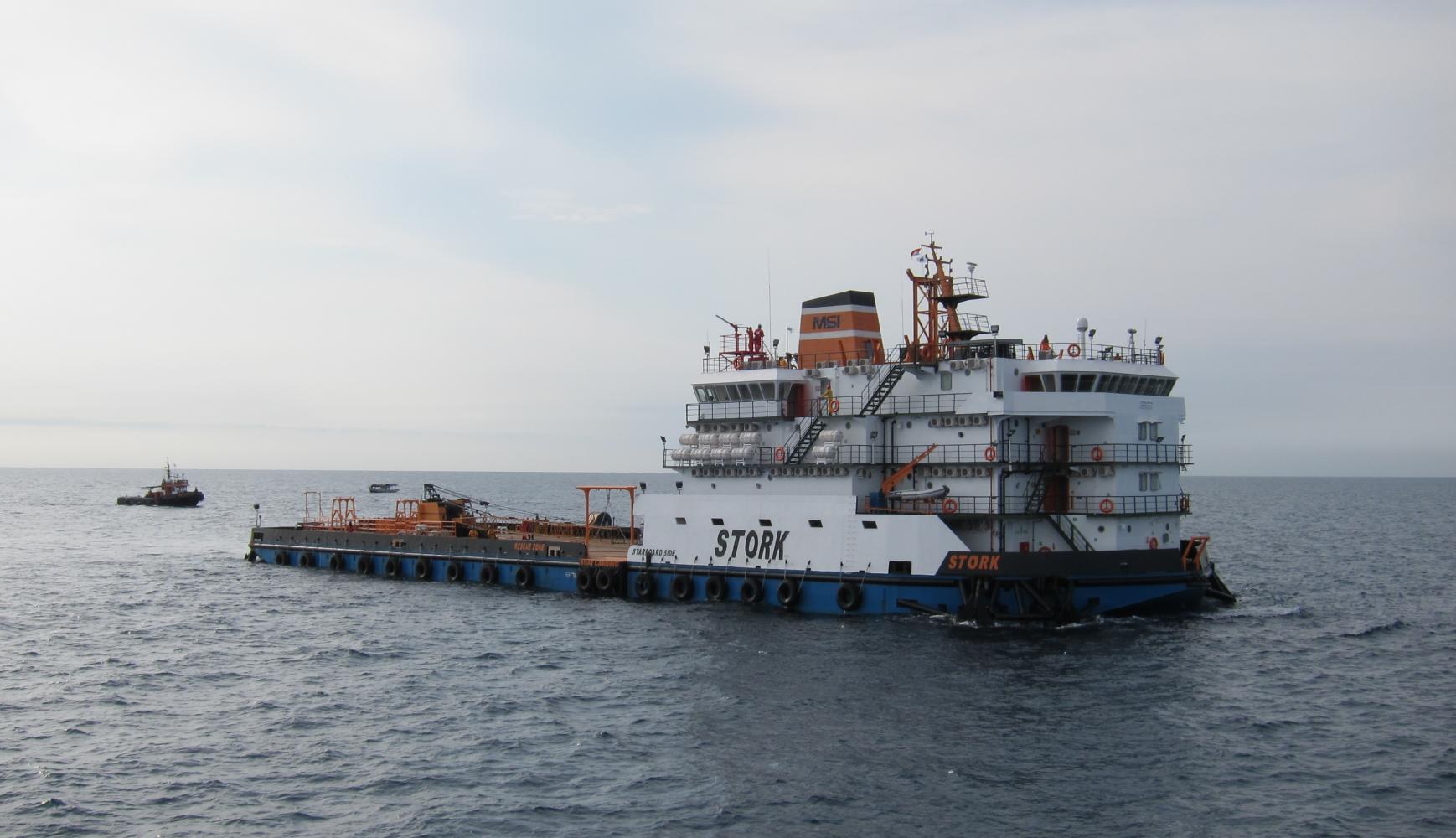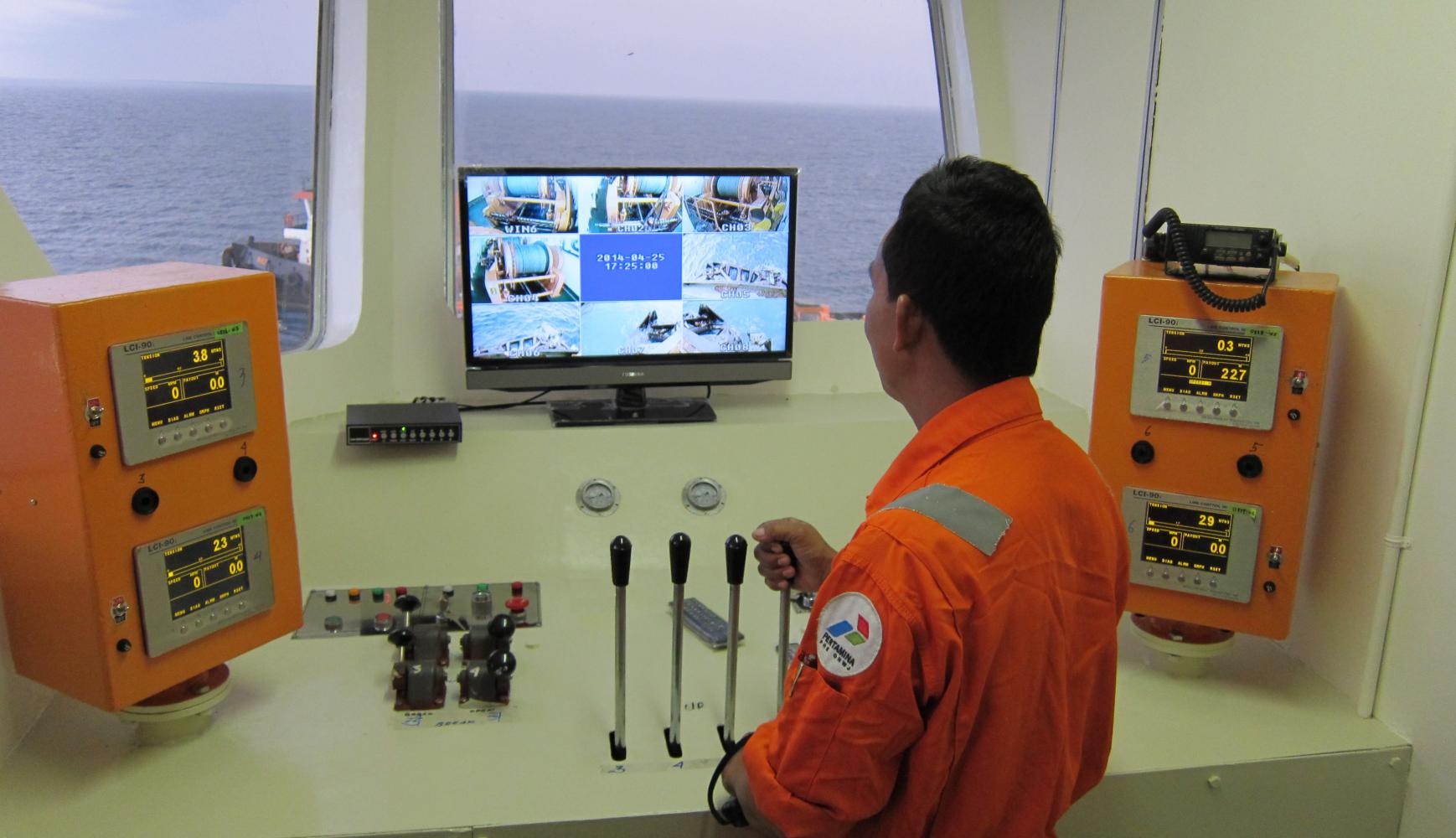 When PT Pelayaran MSI of Indonesia needed a mooring monitoring system for their recently completed accommodation work barge "Stork", Rugged Controls was proud to supply a modern solution that enhanced the safety, reliability and visibility of this critical vessel system.
The 250 foot Stork relies on four double drum mooring winches with 38mm wire rope, each of which was instrumented with two Rugged Controls removable head RL10 tensiometers to accurately monitor tension, speed and line payout across the complete 8 point mooring system. Signal from these tensiometers is sent to the two winch operating stations where it is displayed on Rugged Controls' rugged and daylight readable LCI-90i displays, providing the winch operators with easily interpreted real time visibility of essential line parameter data.  
MSI has provided vessels to support the growing needs of offshore ventures in Indonesia since their inception in 1989. With their continually expanding fleet of drilling barges, tugs and accommodation barges MSI provides safe and reliable vessels to its clients in the heavy mineral exploration and oil and gas industries. After seeing the Rugged Controls monitoring system installed on the Stork, Hendro Budiaman the Managing Director of MSI stated "We will be in contact with (RC) when the time comes for calibration, or when we need another vessel tensiometer upgrade. Should there be a requirement by our colleagues, we will recommend your product."
A credit to Rugged Controls' removable center sheave feature on the RL-10 Tensiometer, which reduces installation time, this 8 point installation was completed entirely by PT Pelayaran MSI staff. The removable center sheave feature enables the customer to remove the center sheave and easily slide the wire rope into the tensiometer lower sheave grooves. Rugged Controls customers are able to get a complete barge/rig monitoring solution installed quickly and easily, reducing vessel down-time and increasing performance and ROI.
Project Summary:
(8) RL-10 Running Line Tensiometers
38mm Wire Rope
(8) LCI-90i Rugged Programmable Displays
WinchDAC multi-winch monitoring software
Port of Registry: Jakarta, Indonesia