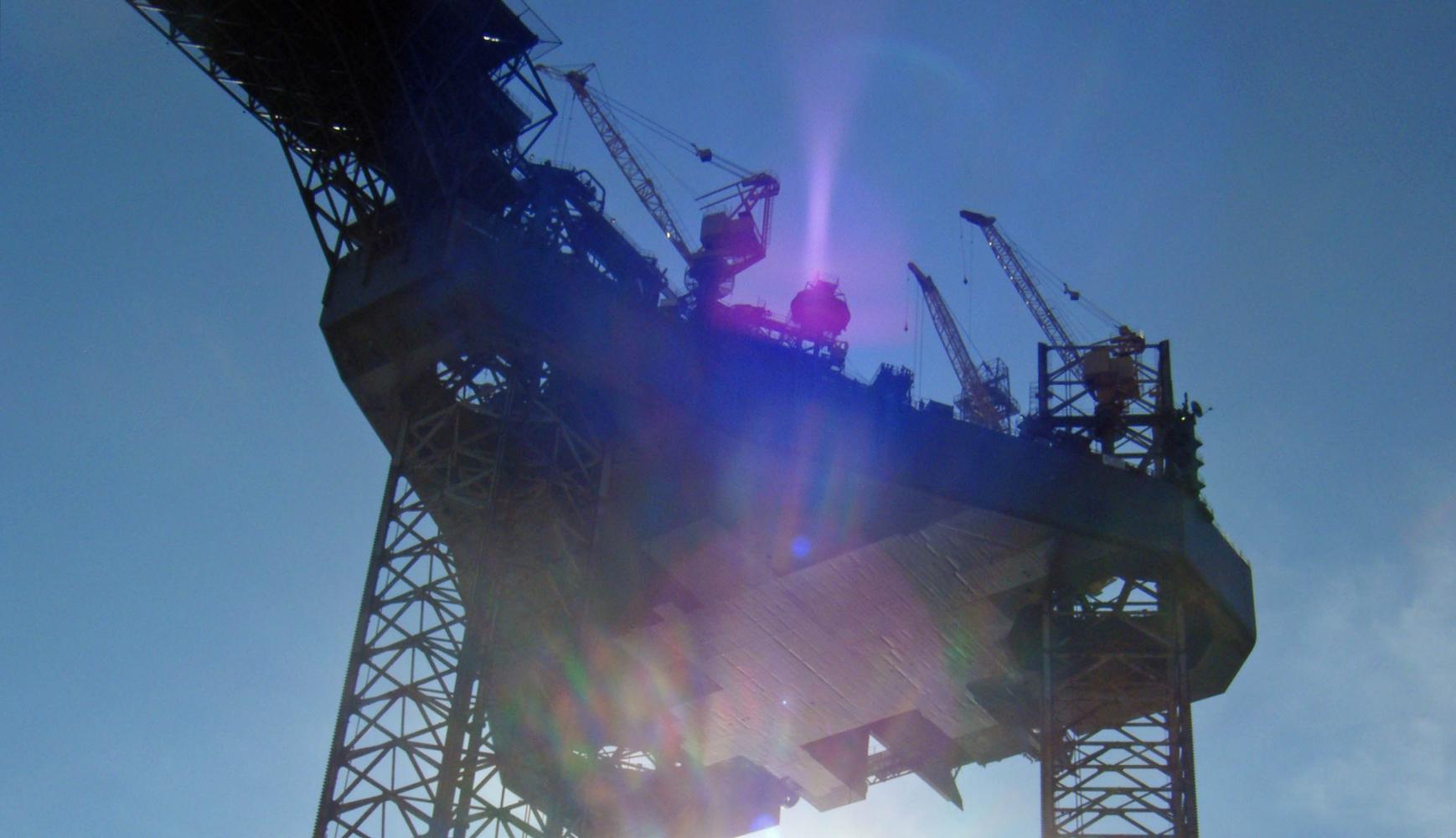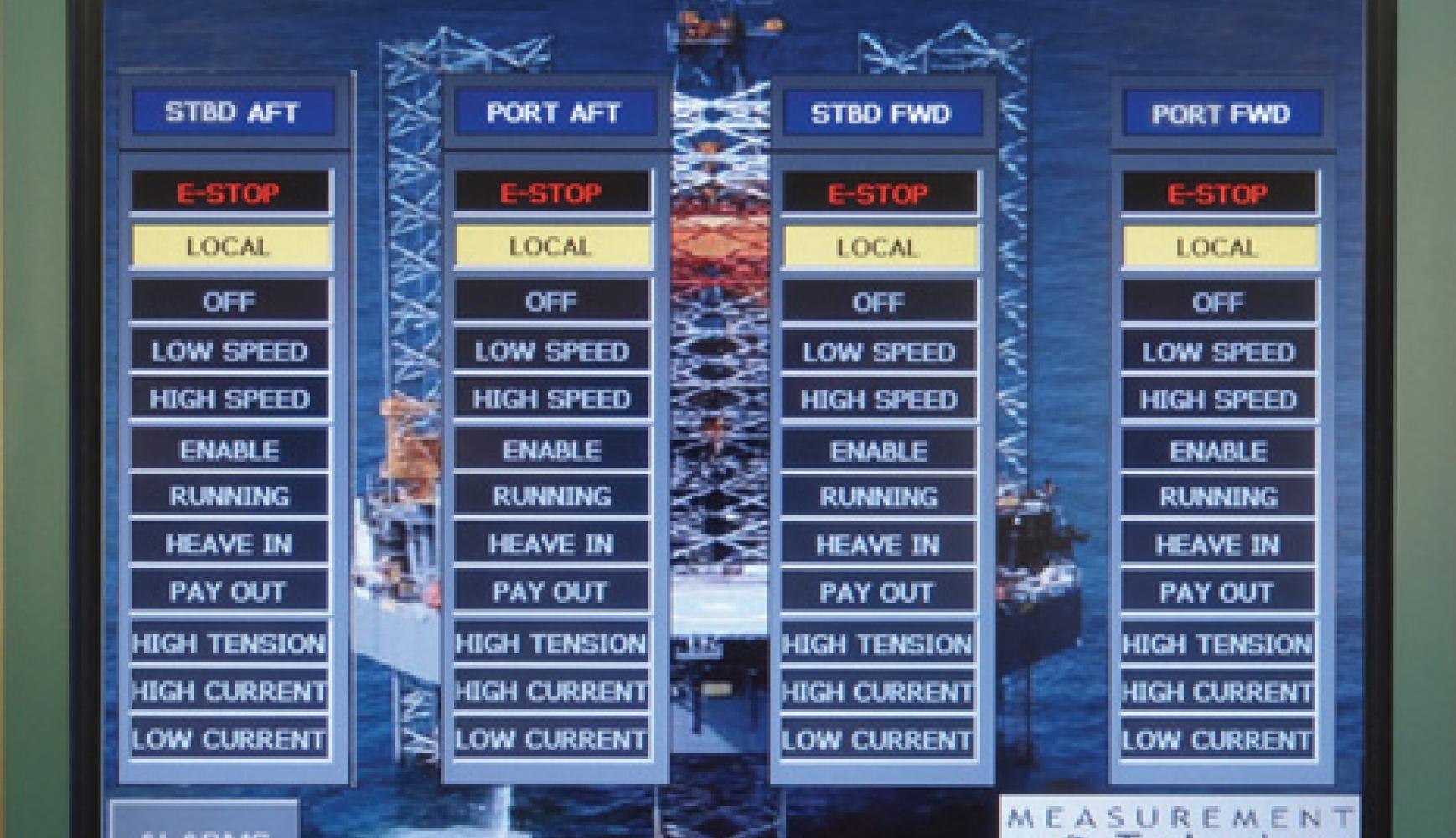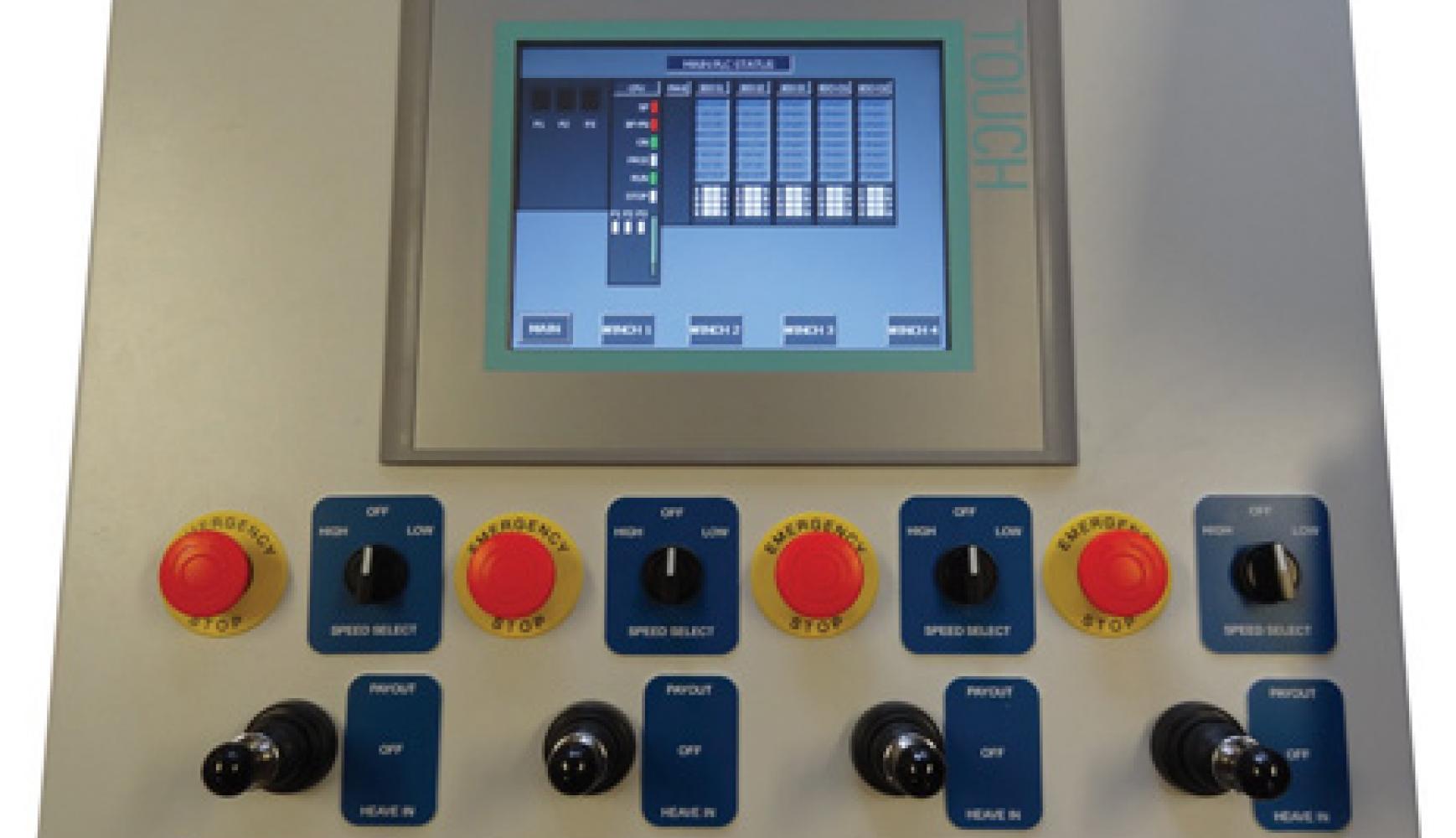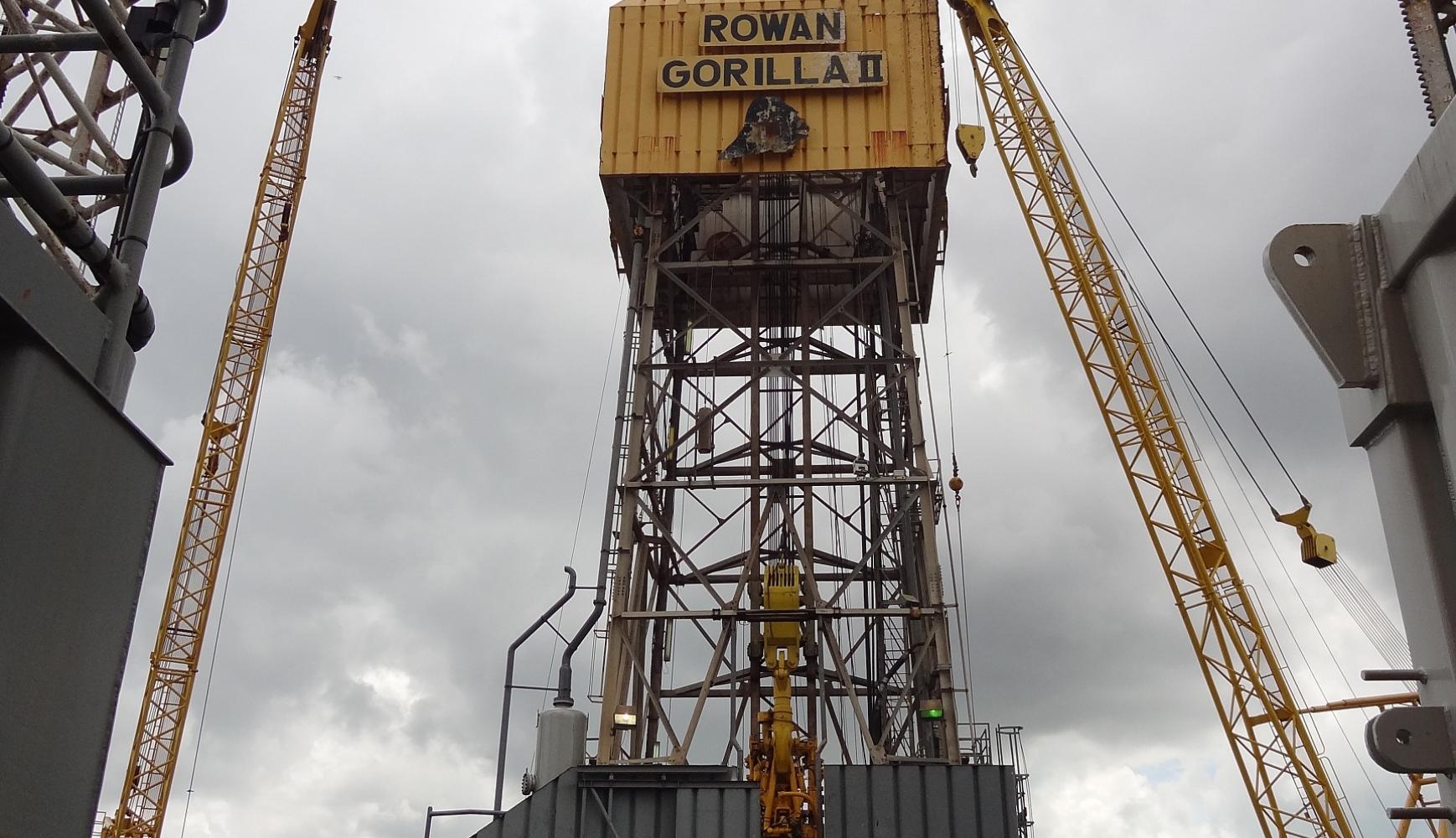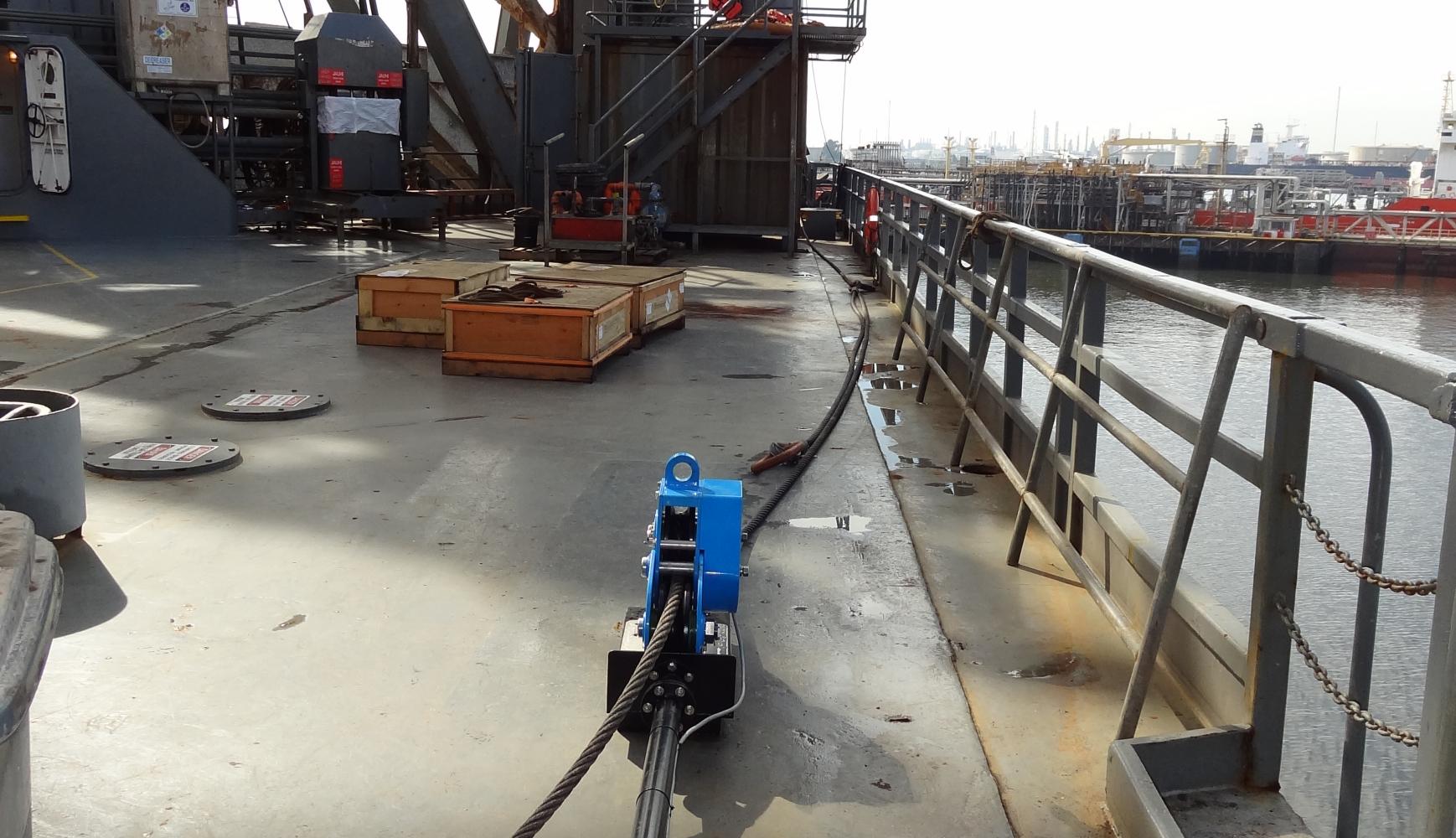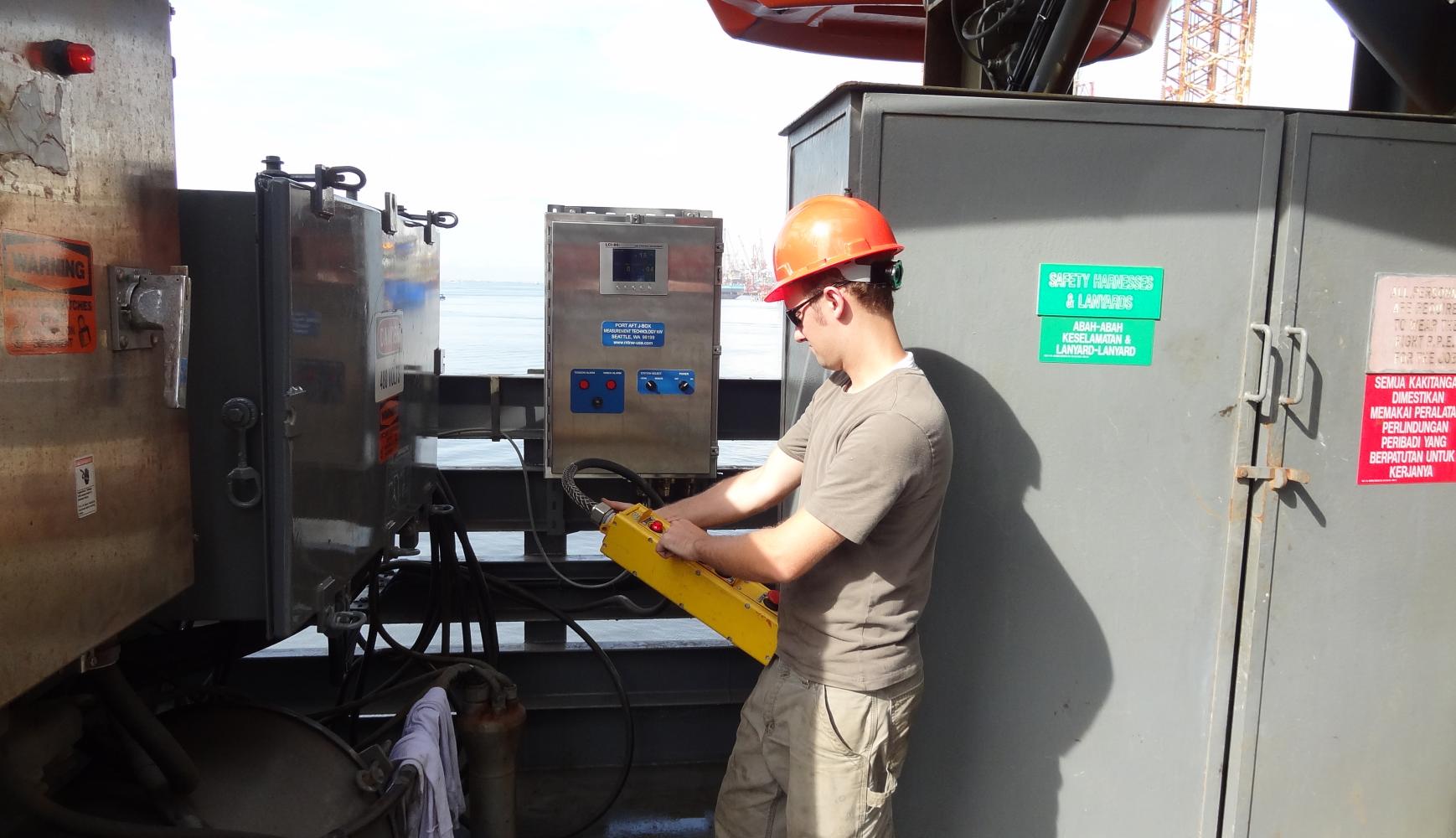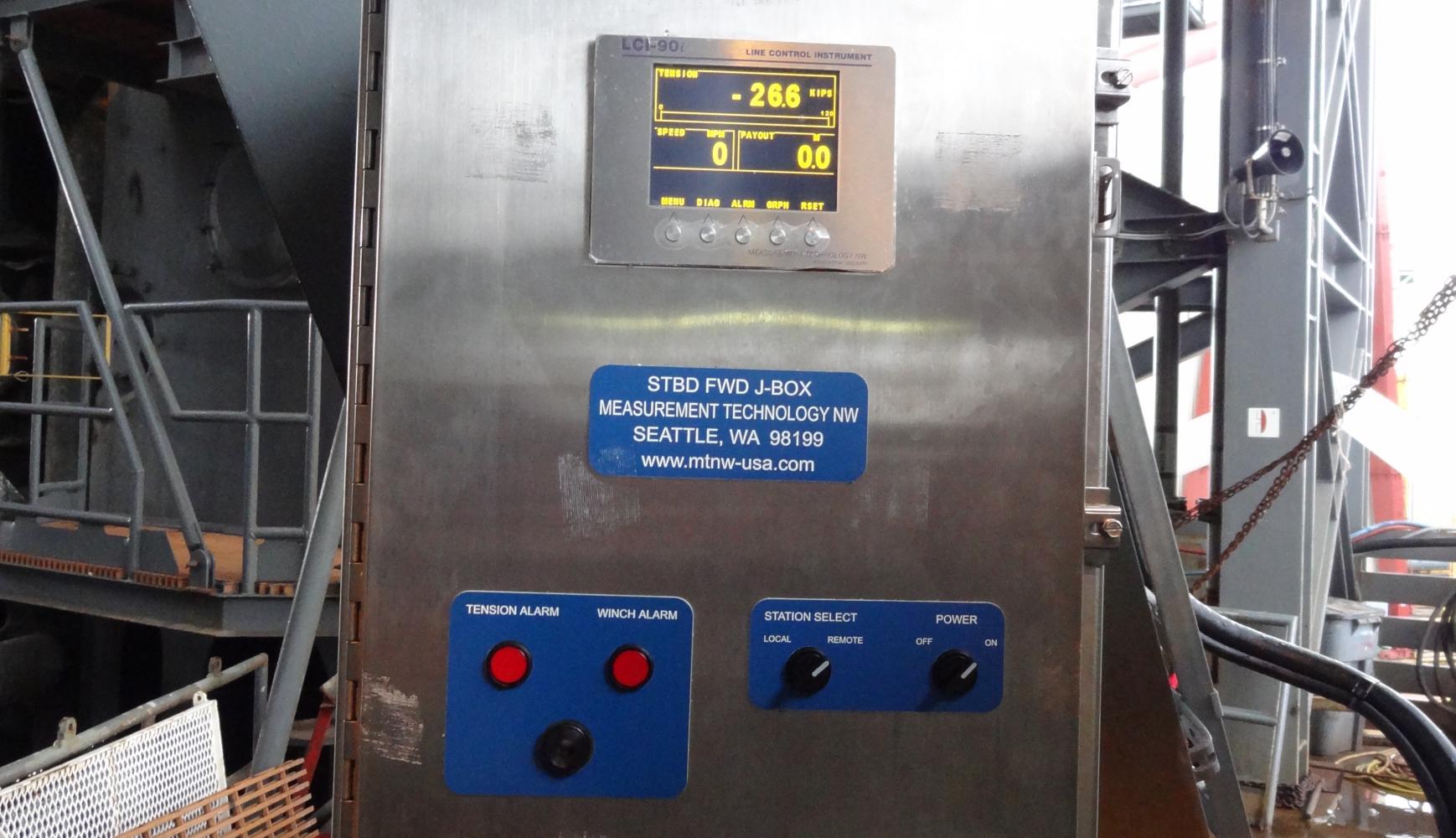 Rugged Controls has upgraded the winch controls and monitoring system for several Rowan jack-ups, specifically for their LeTourneau W-1500 Anchor mooring winches and 1.5" mooring lines. 
Mooring line control and monitoring is used primarily in the movement and positioning of the jack-up when tugboats and offshore support vessels are unavailable or unreliable.  Weather and sea states play a deciding factor in this.
For the Gorilla II and the JP Bussell, we provided not only the usual high quality winch monitoring equipment that Rugged Controls is known for but implemented a winch control system on legacy equipment.  This combined Rugged Controls proven on deck electronics and deck gear with a Siemens PLC control system with remote I/O.
Located at each winch was a LCI j-box containing the LCI-90i and Siemens remote I/O.  The manual pendant controls of the winch were integrated into the remote I/O allowing full control of the winch from the main control console located in the radio room.  The control system was designed such that if all the electronics failed the pendant would still be functional.  One RL20 running line tensiometer was installed at each winch, fastened to the deck with Rugged Controls articulated arm and cabled back to the LCI j-box.   Operators can view the winch line parameters on deck at the winch via the LCI-90i and also in the radio room via the PLC HMI and PC .  A fiber optic link connect all remote I/O points with the primary Siemens PLC in the radio room.  
The console provided PLC-based HMI and manual controls for heave-in and payout of the mooring lines.  The PLC system was tied into our WinchDAC software to provide enhanced data logging of winch motor current, states of all manual operators, PLC/Motor alarms in addition to the usual winch line parameter data.