Precise Monitoring for Rotational and Displacement Applications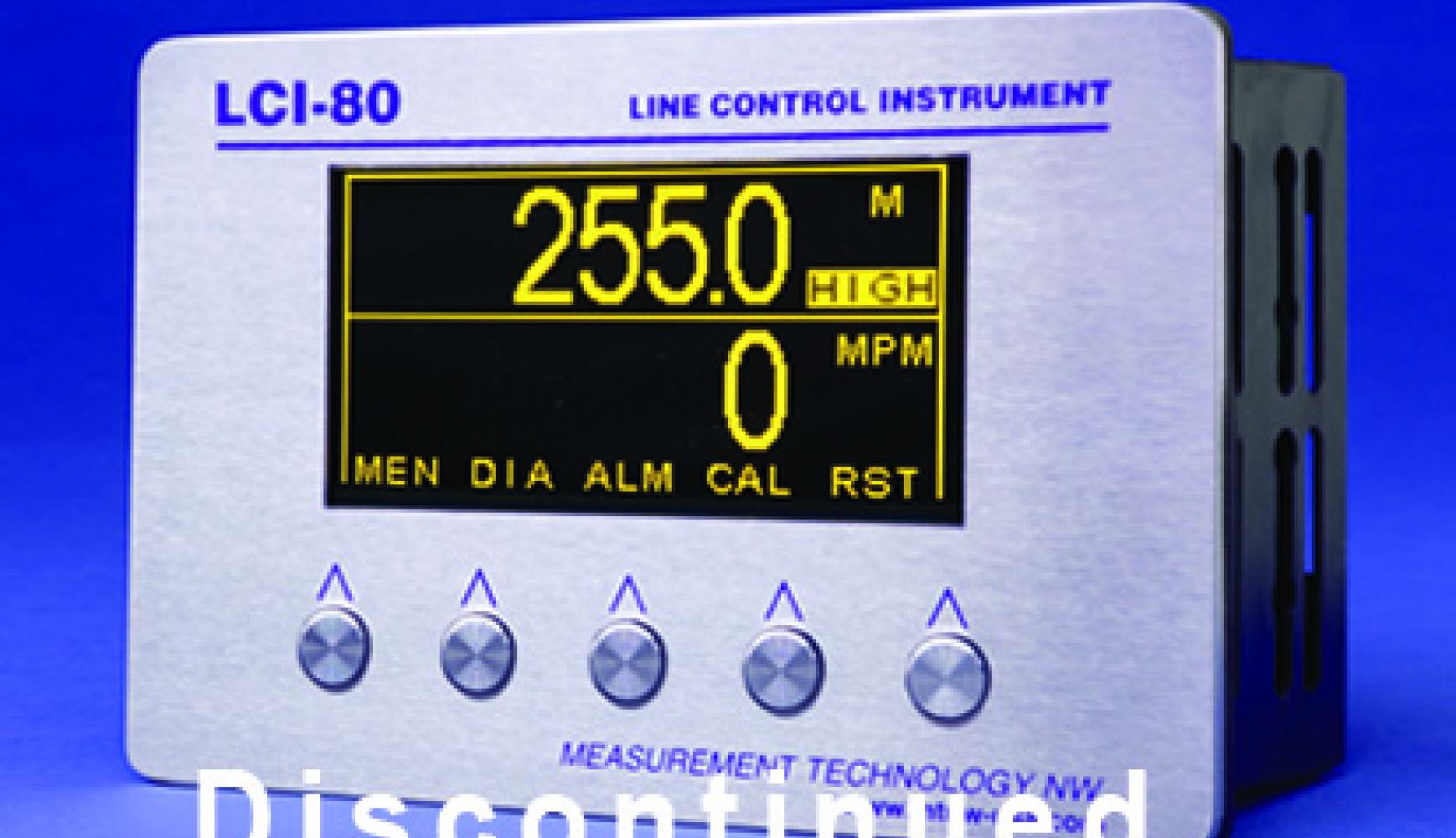 The LCI-80 is a rugged, compact addition to the Line Control Instrument product line. It is an ideal product to replace panel meters and analog gauges in rotational applications. A perfect balance of size and functionality, the LCI-80 reflects Rugged Controls extensive marine, construction, and industrial machine instrumentation experience.
Five fully-sealed pushbuttons within a heavy-duty 316 stainless steel front panel access an easy-to-follow English language menu for field calibration changes, I/O channel configuration, alarm settings, network settings, and screen layout - all intuitive and right at your fingertips.
Payout and line speed are displayed on a crisp, bright 160x80 electroluminescent (EL) display for unmatched readability in all light conditions. Two I/O data channels and serial networking capability provide flexibility in line monitoring or SCADA applications, and the LCI-80 can be linked with up to 32 LCI-80R displays to create a remote monitoring network.
We offer a full line of tensiometers. The perfect compliment for any of our line monitoring displays or software products.
160 x 80 graphic EL (Electroluminescent) Display Readable In All Conditions
Two output relay channels, SPDT
Configurable parameter position, scale, and units
Full programmability via English language menus
Four alarms - link to any line parameter
On Screen Calibration, Diagnostics, and Configuration Security
Ethernet and USB