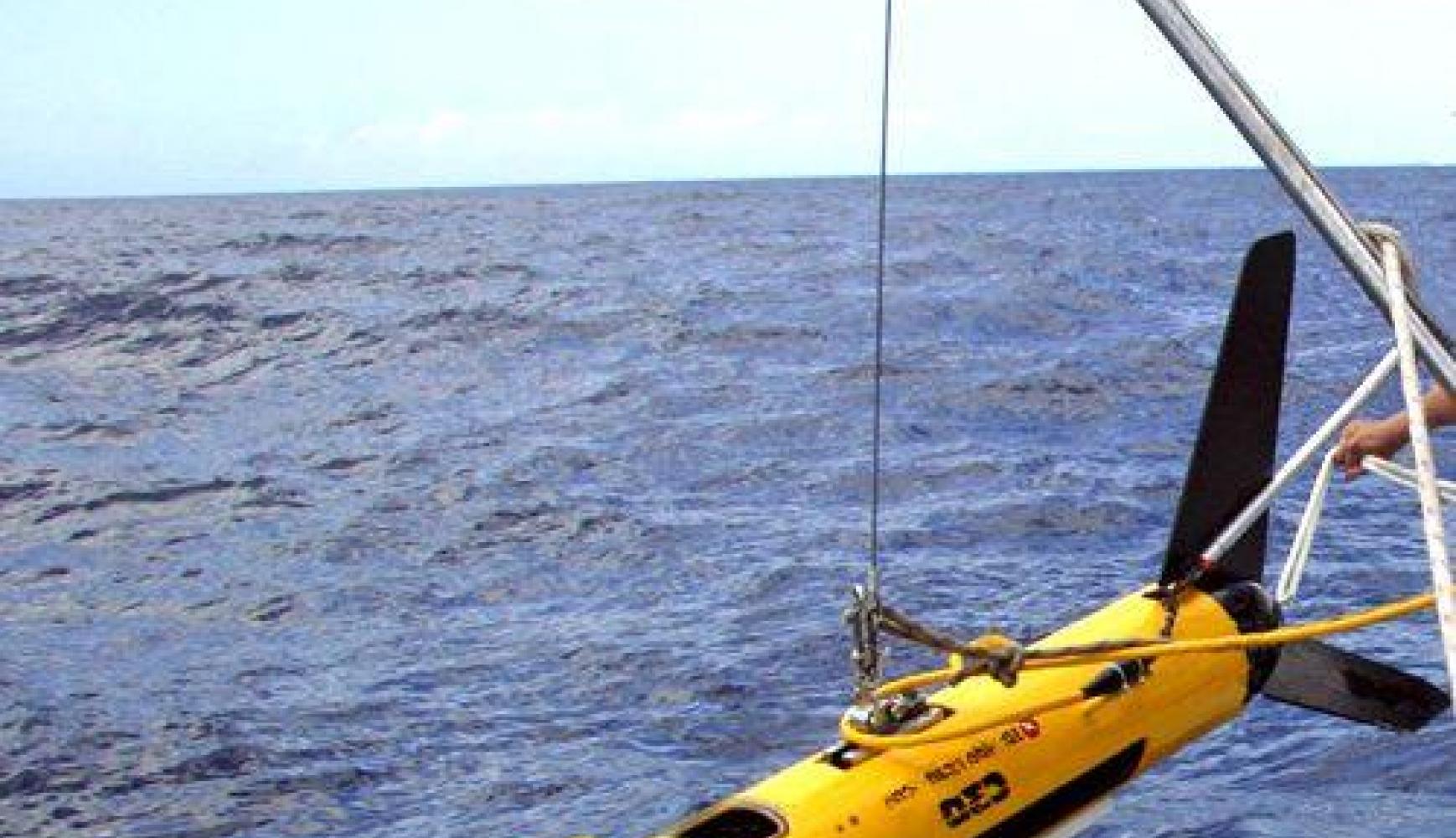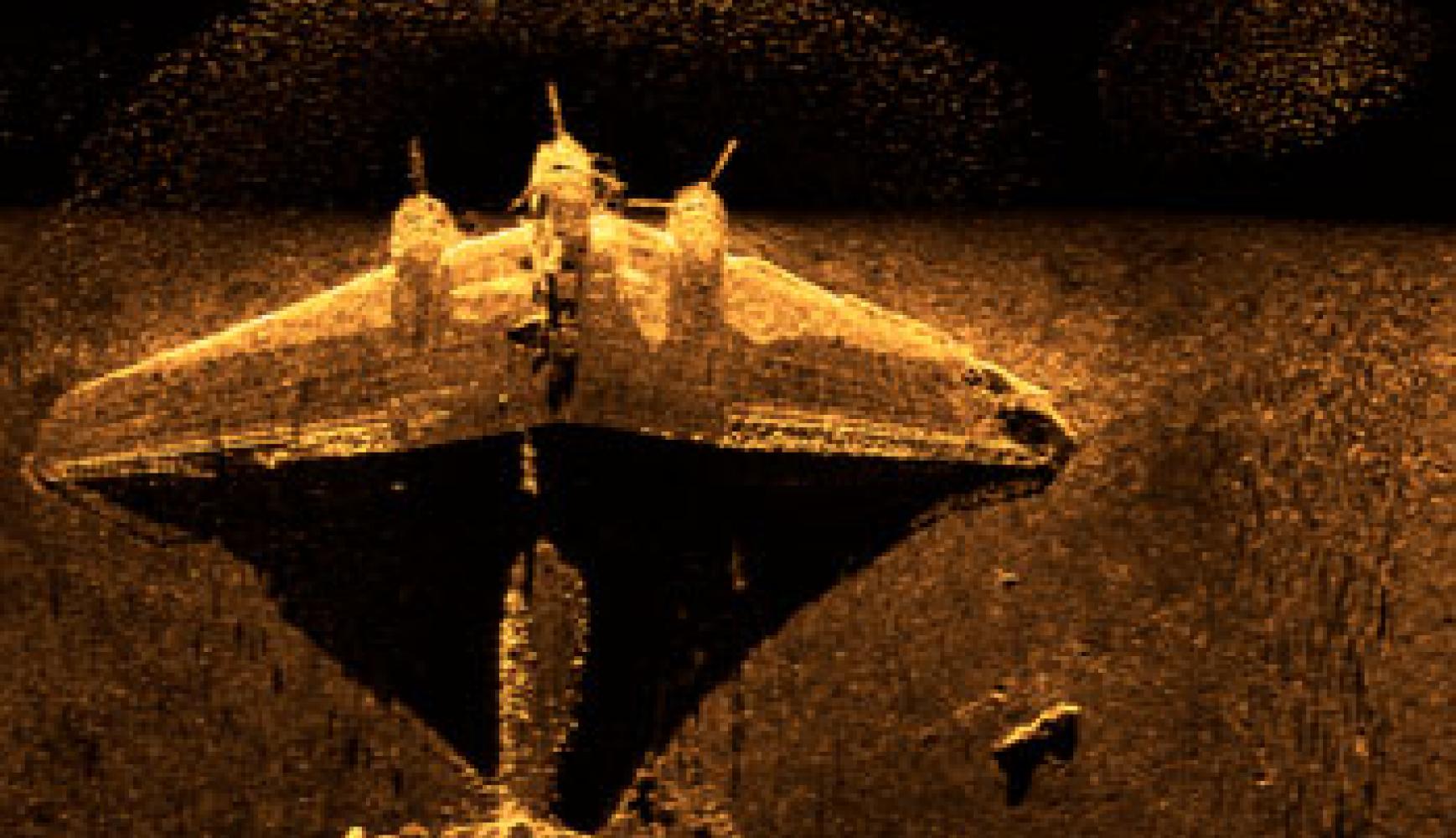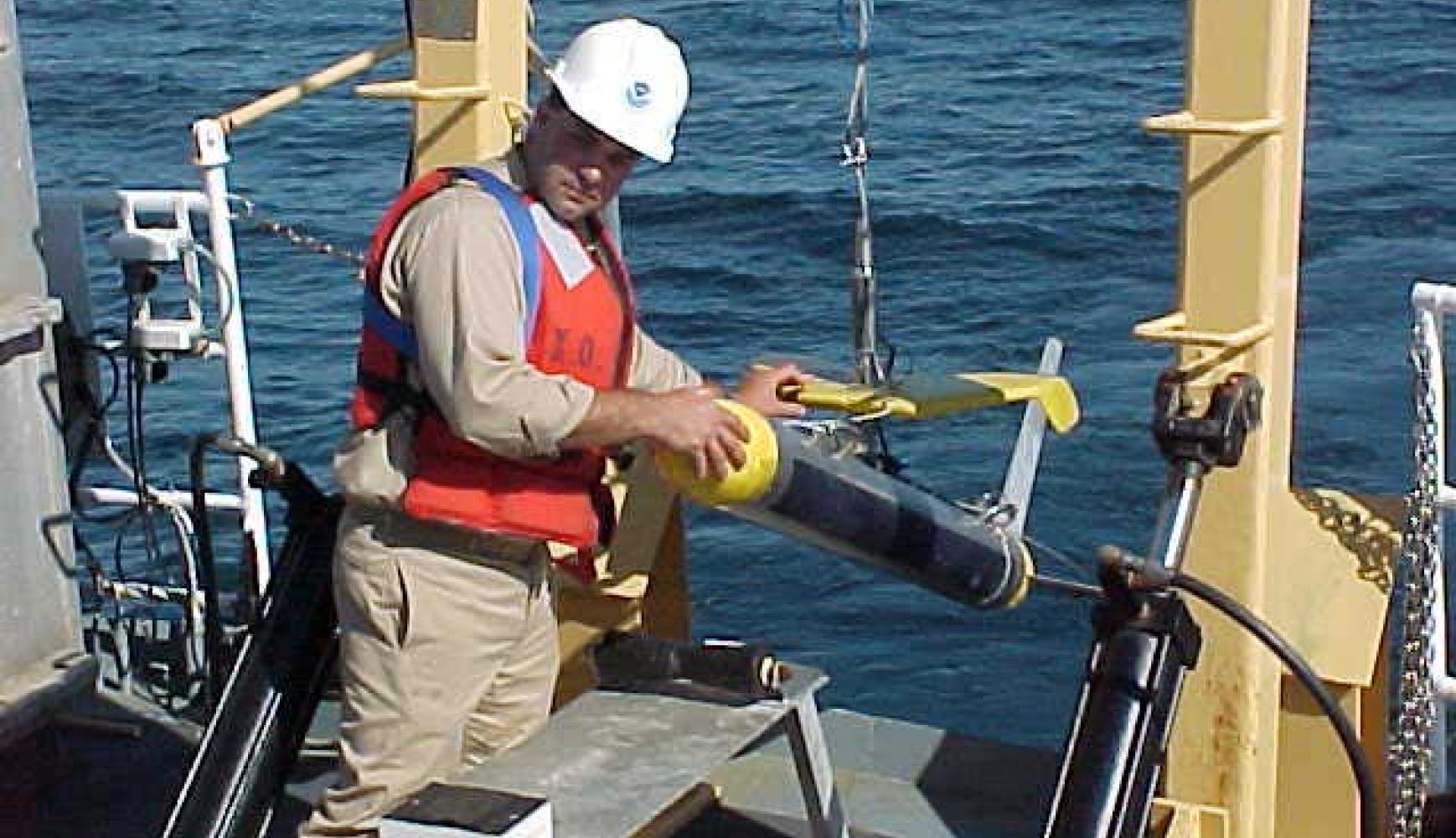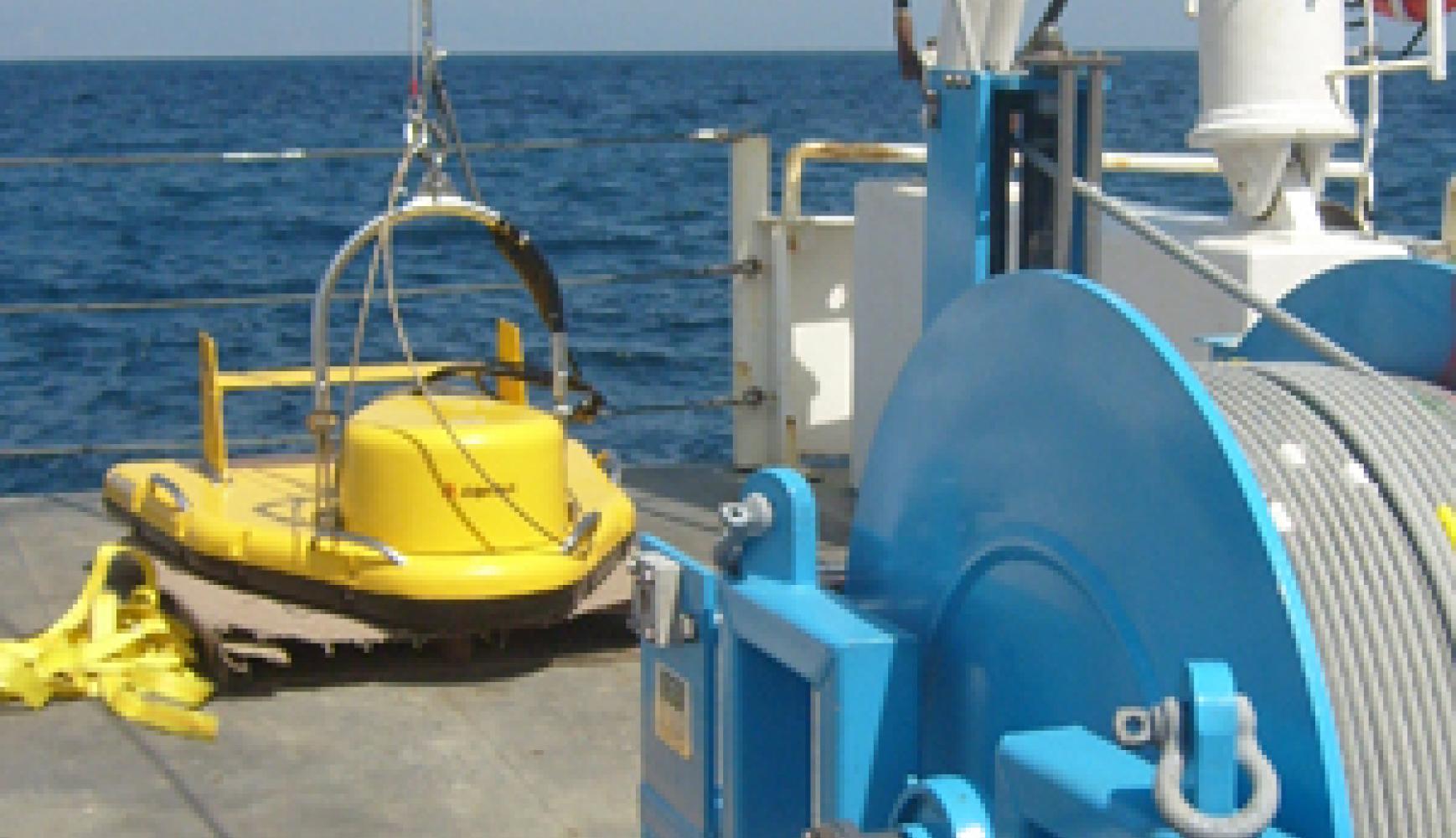 While Side Scan SONAR has been in commercial use since the early 60s, recent advances in data logging technology have made it a much more viable and commonplace diagnostic tool for a variety of marine applications. The modern side scan system uses two fan shaped beams pulsed from the sides of a towed sensor array that are sent to a computer system which uses the raw data to generate an image of the ocean floor.   
Essential to acquiring accurate data is precisely measuring payout of the tow line for the sensor array to maintain a regulated distance from the seafloor. This is where Rugged Controls equipment plays a vital role in towing operations. An affordable system comprised of a lightweight and easily deployable instrumented sheave integrated with our durable and daylight bright displays will provide accurate payout monitoring in a robust package that is capable of dealing with the adverse conditions that deck equipment is exposed to at sea.
"Rugged Controls sheave and display systems are accurate, cost effective and durable. We've installed a number of them on towed array winch solutions with great results." states Darrell Troville, President, CEO and founder of Houston based DT Marine. Specializing in side scan sonar, coring, deep tow, and magnetometer deployment systems among other unique applications, DT Marine has been manufacturing custom winches for the oceanographic community since 1999.
If you're implementing a side scan SONAR system, contact the team at Rugged Controls for a proven deployment monitoring system that will allow you to maximize the effectiveness and accuracy of this sophisticated piece of diagnostic equipment.
Typical System:
High strength/ light weight aluminum alloy hanging block sheave w/ urethane lining
Integrated Hall effect sensor for accurate speed and payout measurement
LCI-80x Rugged Programmable Controller w/ ultra-bright EL display