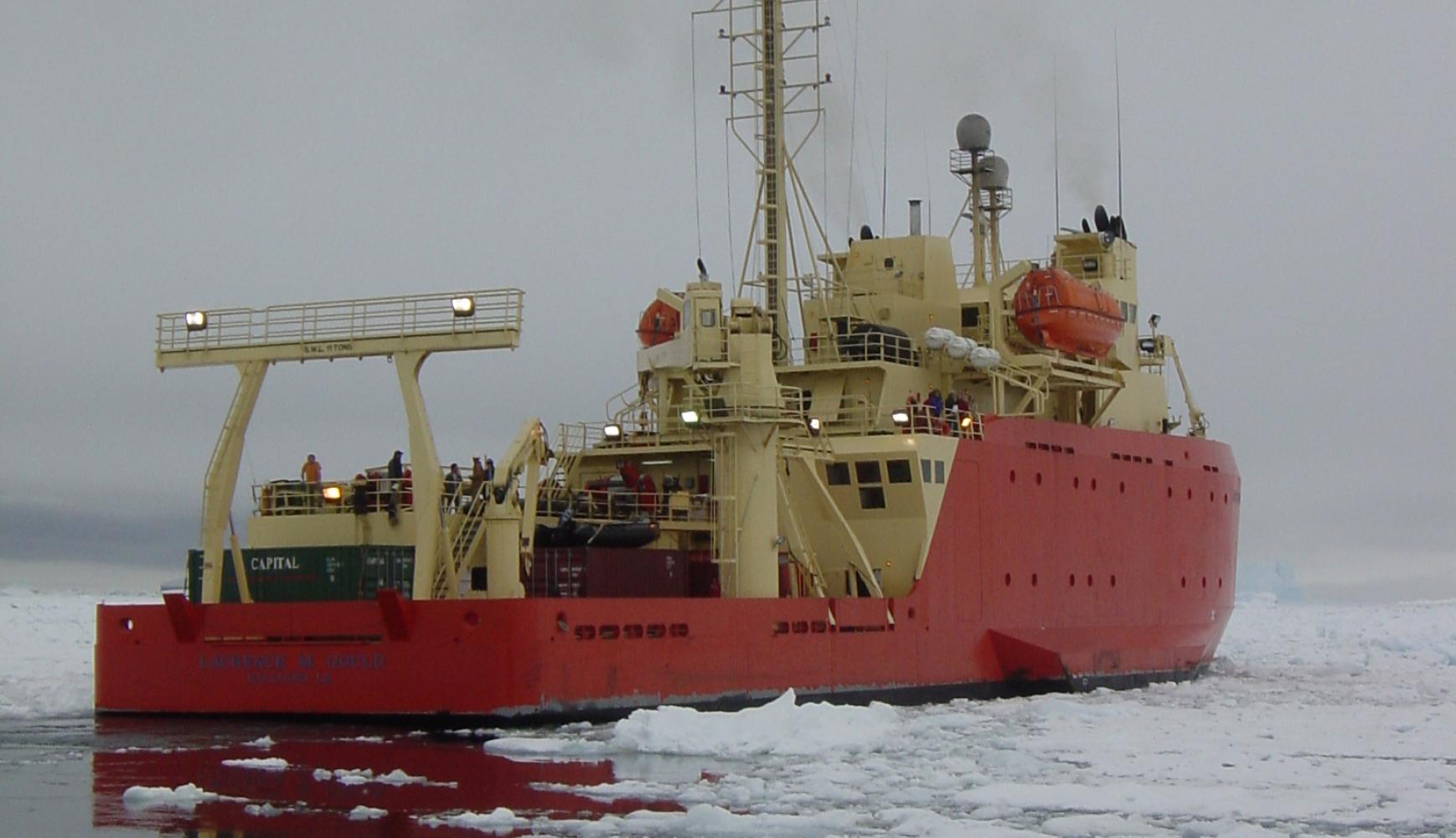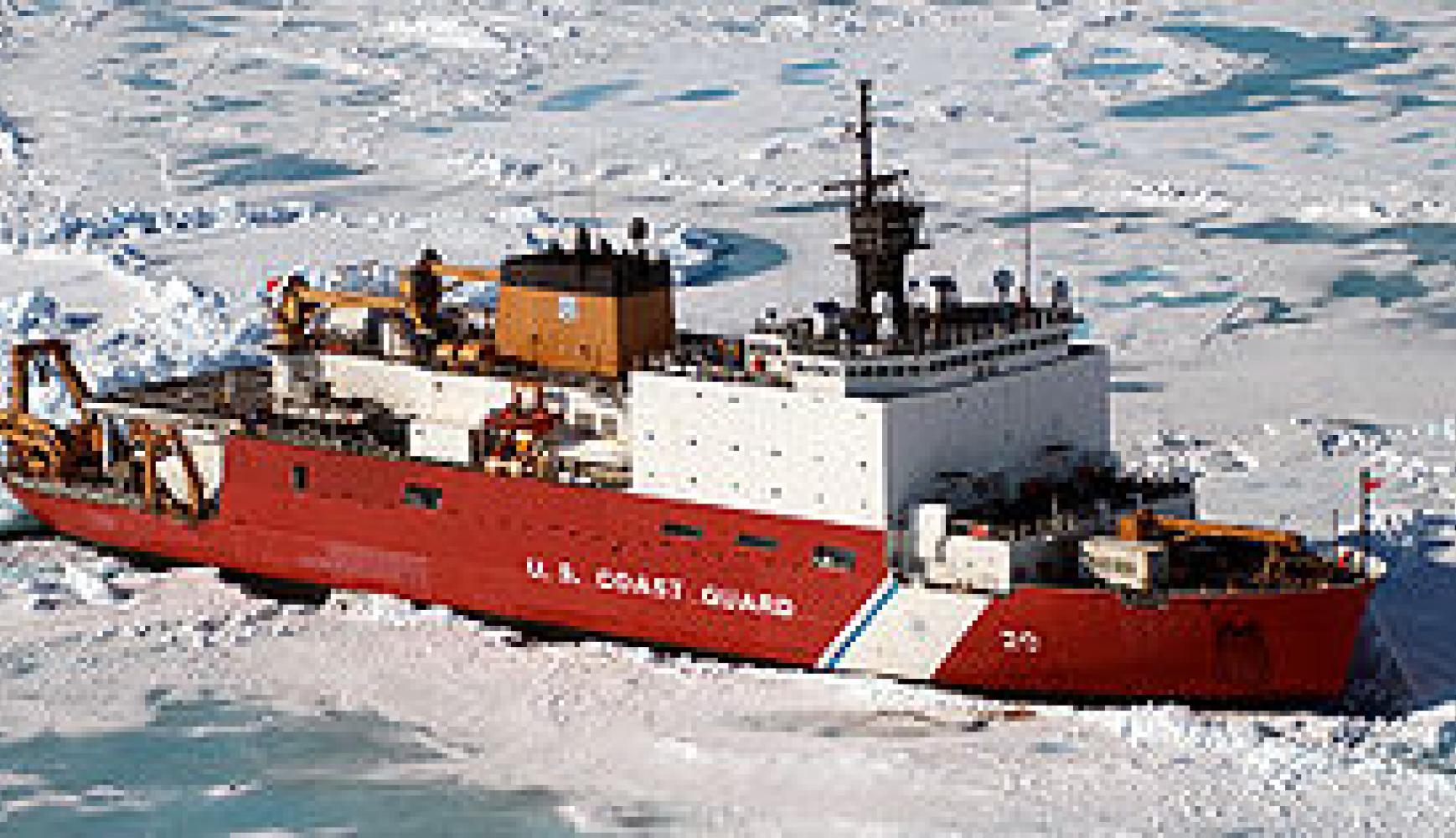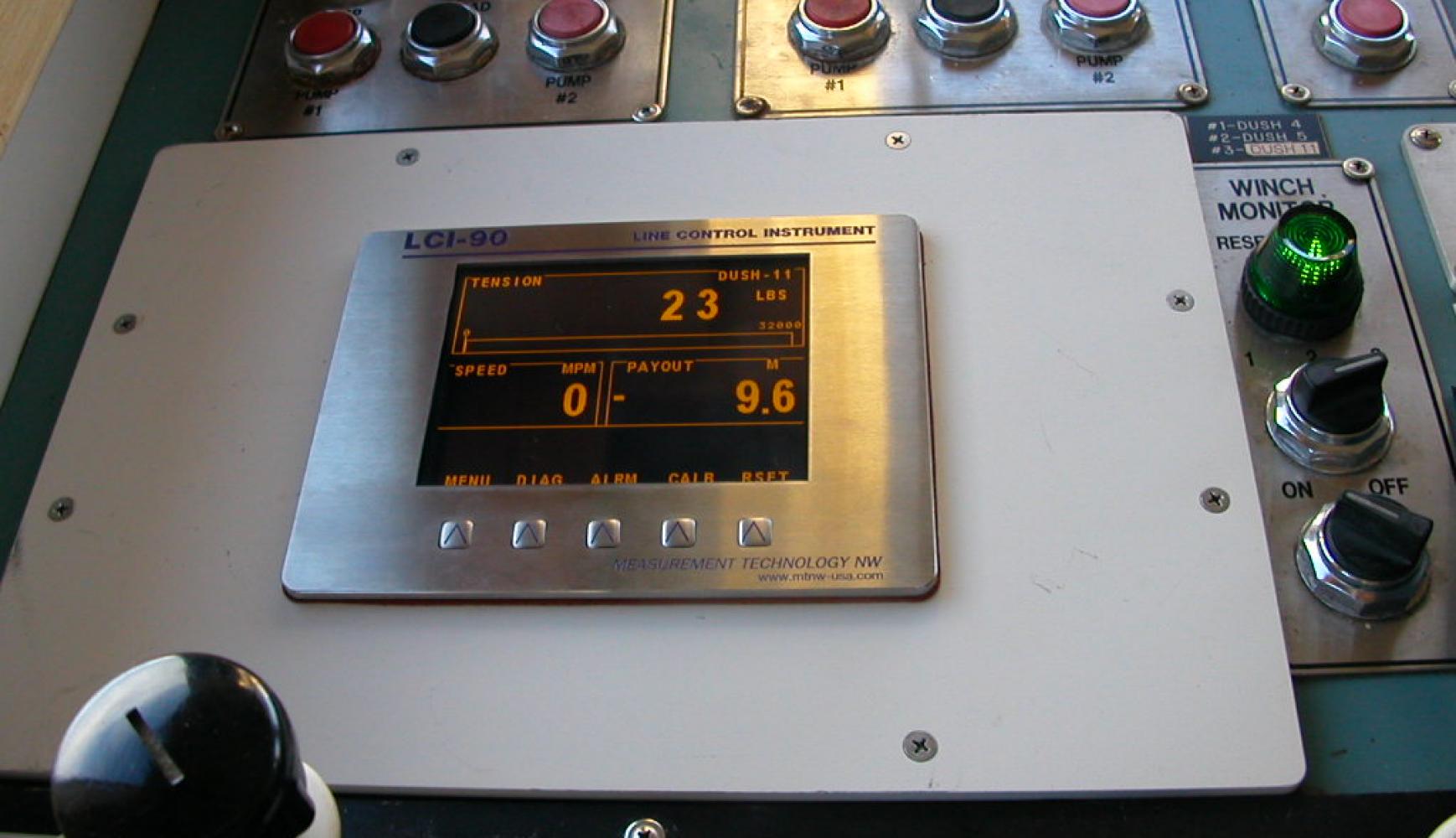 Rugged Controls has been involved in supporting the polar research vessels in their winch operations for many years. 
In 2012, Rugged Controls was awarded the contract to upgrade the winch systems aboard the Coast Guard Ice-Breaker vessels, the Healy and the Polar Star.  The NSF award was in direct response to the capabilities of Rugged Controls winch monitoring equipment's ability to satisfy the requirements defined in the new Research Vessel Safety Standards issued by UNOLS.
The Healy installation included multiple local and remote displays, analog sweep meters for tension and a PC data logging station running Rugged Controls WinchDAC software.  Winch parameter data is evaluated, displayed and logged at 20 Hz sample rates.
Other polar research vessels using Rugged Controls winch monitoring equipment are the Laurence M. Gould and the Nathaniel B. Palmer.
Multi winch displays were used on both vessels to minimize equipment expense and allow operators to fit the units into confined winch house spaces. Winch selector switches were used by operators to determine the active winch, automatically loading the correct calibration coefficients into the display.
Vessels Upgraded:
R/V LM Gould
R/V Palmer
R/V Healy
R/V Polar Star